Protecting from loss of data is crucial
Data = Knowledge. Your data is one of the most valuable and important resources of your business. Data is used to develop business strategies.
This means that more than ever, being vigilant and mindful of your data is one of the most crucial steps in IT planning. No matter where your backup and archiving are housed (local or offsite), our team of experts will guide you to the best solutions to ensure the accessibility and protection of your organization's data.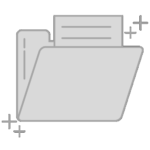 The IT services offered by ASN Tech :
Backing up your data and virtual servers with IT Cloud Solutions
Local or offsite backup and archiving
Compliance with your requirements in terms of recovery of your infrastructure
Planning and validation of the integrity tests of your backup copies
Benefits of using a backup and archiving solution :
Continuity and fluidity of your services and operations at all times
Solutions tailored to your needs : local backup (protection of material assets) or off-site (protection against external weather: fire, flood, etc.)