Peace of mind while securing your data
Cyber security isn't just about products, it is also about advice. ASN Tech is here to help you make better use of what is already in place or make necessary improvement upgrades. Cybersecurity technologies and our expertise allow the detection and prevention of intrusions. It has been reported, that more than 50% of businesses have been the victims of a computer breach. Let us help protect your data.
Preserving the integrity of your data is a priority and our experts will ensure your data integrity by securing and monitoring of your IT systems.
As frontline players, we detect intrusions with computer security solutions such as firewall tools, virus protection software, secure access for remote connections, and intrusion testing. We take care to protect your data as you grow your business.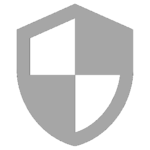 IT security and monitoring services offered by ASN Tech:
Preventive watch: your systems and connections are checked daily and corrected if necessary
Centralization and monitoring of system alerts for:

24/7 automated network
Physical and virtual servers
Software
Here are the benefits you will get from using our IT security and monitoring services :
Prevention of possible computer failures
Minimal interruptions to your service
Protection against virus / malware or spam infections
Better planning of your infrastructure investments
Statistics on the reliability of your infrastructures