Planning and implementing your IT infrastructure is one of your organization's most important decisions. Technology changes rapidly, as do the needs of your business.
At the forefront of all business concerns is the question –
WHAT IS THE RIGHT SOLUTION?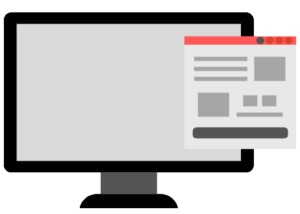 It is reassuring to have an expert by your side, who will inform you of the latest technologies.  An expert who will advise you of the best recommendations for solutions that meet your needs perfectly.
ASN Tech asserts itself in several areas of expertise. You gain access to years of in-depth experience in auditing, designing and implementing IT systems architecture.
ASN Tech's experts and architects will help you assess your needs and design the perfect solution for your organization. Our company will take a step-by-step approach to building an infrastructure that will meet your business goals. The first step is to conduct a detailed needs study and performing in-depth architectural reviews and audits
With ASN Tech, you also have access to valuable partnerships that will be essential to the success of your infrastructure. ASN has made deals with some of the biggest names in the industry. This IT solutions includes Microsoft, Google, Amazon, IT Cloud Solutions, VEEAM, ZeroSpam, Bitdefender, Azure, HyperV, VMware, VirtualBox and more.
Hosted IP Telephony (VoIP)
Automated and Secure Backup
Cloud Services
Office Solutions
Cybersecurity Solutions
We invite you to contact us for a personalized business solution.