Let us manage your computer network
The role of our IT experts is to optimize your infrastructure and improve the management of your IT networks. They will detect network issues, manage service health and identify root causes to prevent downtime. Our experts also perform preventive management so you can focus on your business goals.
ASN Tech IT support services will help you with :
Latest generation wired / wireless networks
Microsoft Windows NT – 2019 Servers / Linux Servers
File and Printer Sharing / Domain and Active Directory / VPN Configuration
Remote monitoring / maintenance
Installation and configuration of new computer stations within your computer network
Optimize your current network infrastructure
Server migration projects such as switching to a more recent Windows server (example: Windows Server 2012 to Windows Server 2019) or a Windows migration project on your computer workstation (example: Windows 7 to Windows 10)
Remote backup of your data
Monitoring your computer network and managing alerts
Helpdesk Help Center
… and more !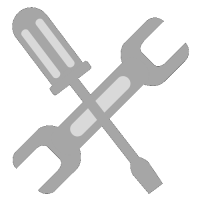 Benefits gained from trusting us:
Cross-platform knowledge and expertise: Windows, Linux, Android or in hybrid network management
An emergency team available outside normal business hours if you need it
Technical assistance team available at any time (planned and budgeted according to your needs)
Technical assistance available at all times accompanies our IT support services. She can be planned and budgeted according to your needs :
As a project (package or bank of hours)
One-off consultation (hourly rate or bank of hours)
Annual agreement and outsourcing contract