Hardware and software to achieve your objectives
Our mission, as an IT provider, is to find the best solutions to meet your short, medium- and long-term expectations. Technology is changing at an incredible rate and the proliferation of products can be overwhelming. We will provide you with the answers to your questions when analyzing hardware and software solutions for your business.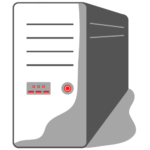 ASN Tech has access to a wide range of products as well as direct contact with a large number of manufacturers. Our customers are our priority and we will use all our resources to provide the best solutions. Please contact us to see the computer hardware and software solutions we can offer.
Here are some of the IT services offered :
Negotiation with distributors to obtain the best prices
Management of license renewals, warranties and maintenance plans
Here are the advantages of the IT services offered :
Continuous monitoring of projects to ensure responsiveness and success.
In-depth knowledge of the best computer hardware and software
Direct link with suppliers for superior service at the source
Your IT provider since 1987
Our 30 years in the IT industry have allowed us to build strong relationships with many vendors. These relationships allow us to access new products, specialized products or components whose production is discontinued.
Desktop or personalized / custom computer
Workstation
Laptop
Tablet
All-in-one computer
Work or gaming monitors
Desktop computer components (processor, graphics card, RAM, motherboard, fan, power supply, etc.)
Computer accessories and supplies (keyboard, mouse, headset, web camera, docking station, cables, USB key, etc.)
Telephony and accessories
Printers and cartridges
Network accessories and supplies (switch, router, repeater, hub, bridges, gateway, etc.)
Video conference room equipment

Web camera systems
Audio systems: directional microphones, speakers …
Communication tools

… and more !
Security: BitDefender, ESET
Creation: Adobe Suite (Acrobat, Photoshop, Premiere Pro, After Effects, Illustrator …)
Office: Microsoft Office 365, Antidote
System: Windows Pro, Windows Home, Windows Server
TeamViewer
VmWare
… and more !
See also IT Solutions